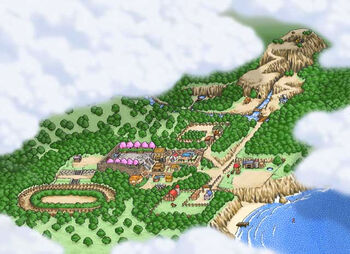 Flowerbud Village is the setting for Harvest Moon 64. The town in Harvest Moon: Magical Melody is also named "Flowerbud Village", though the towns are not the same.
Shops
Locations
A list of other locations that are not shops within Flowerbud Village.
Events
The list of events that take place in the village throughout the course of the game:
Trivia
Due to the heavy ties between the descendants of the bachelorettes and the setup of the area, it is implied that Flowerbud is the setting of the first Harvest Moon game, Neighbor Town.