Mark is a recurring name for multiple characters in the Harvest Moon series. Two of them are player characters and one of them is a character who runs a grocery store.
Appearances
Brown-haired playable Mark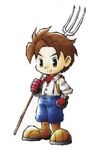 Mark (マークMāku) has brown hair, and is a player character in Wonderful Life series.
Blond-haired Mark
Mark (マルク Maruku, lit. Marc) has blond hair and is a player character and bachelor several Harvest Moon games on Nintendo DS.
Brown-haired Mark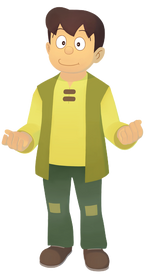 Mark has brown hair and runs a Grocery store with his family.
Gallery
AWL
IoH/SI

This article is a disambiguation page - a list of articles with the same name.
Community content is available under
CC-BY-SA
unless otherwise noted.